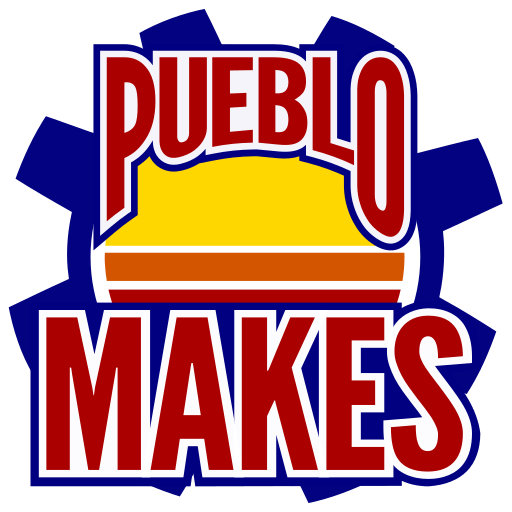 Pueblo makes steel. We also roast coffee, we design and make jewelry, we customize hot rods, we grow peppers, we paint murals, we write novels, and we make mariachi music. Our manufacturing companies make carbon disk brakes for aircraft, towers for wind turbines, traction chains, rail products, custom kitchen cabinet doors, fruit handling equipment, bath and body products, and more.
Pueblo Makes supports all makers in Pueblo. We meet 3:30-5pm, the third Tuesday of each month, usually at Watertower Place. Visit our webpage, like our Facebook, or email.
What do you make? / ¿Qué haces?
The Pueblo Chieftain | Pueblo named Colorado's first 'Maker City' • Etsy Maker City Grant | January 25, 2020
Directory
About
The national maker movement celebrates the ability of all people to make and encourages innovation, invention, and entrepreneurship. People learn practical skills in a supportive environment and gain confidence and interest in making as a hobby or a career.
Pueblo Makes is a group of forward-thinking innovators and diverse leaders who are inspired to cultivate the maker movement within our community. We include entrepreneurs, artists, teachers, librarians, and representatives of local maker spaces, including maker spaces at businesses, libraries, schools, Pueblo Community College, and Colorado State University-Pueblo. We support makers of jewelry, wood products, electronic devices, robots, computer apps, food, and more.